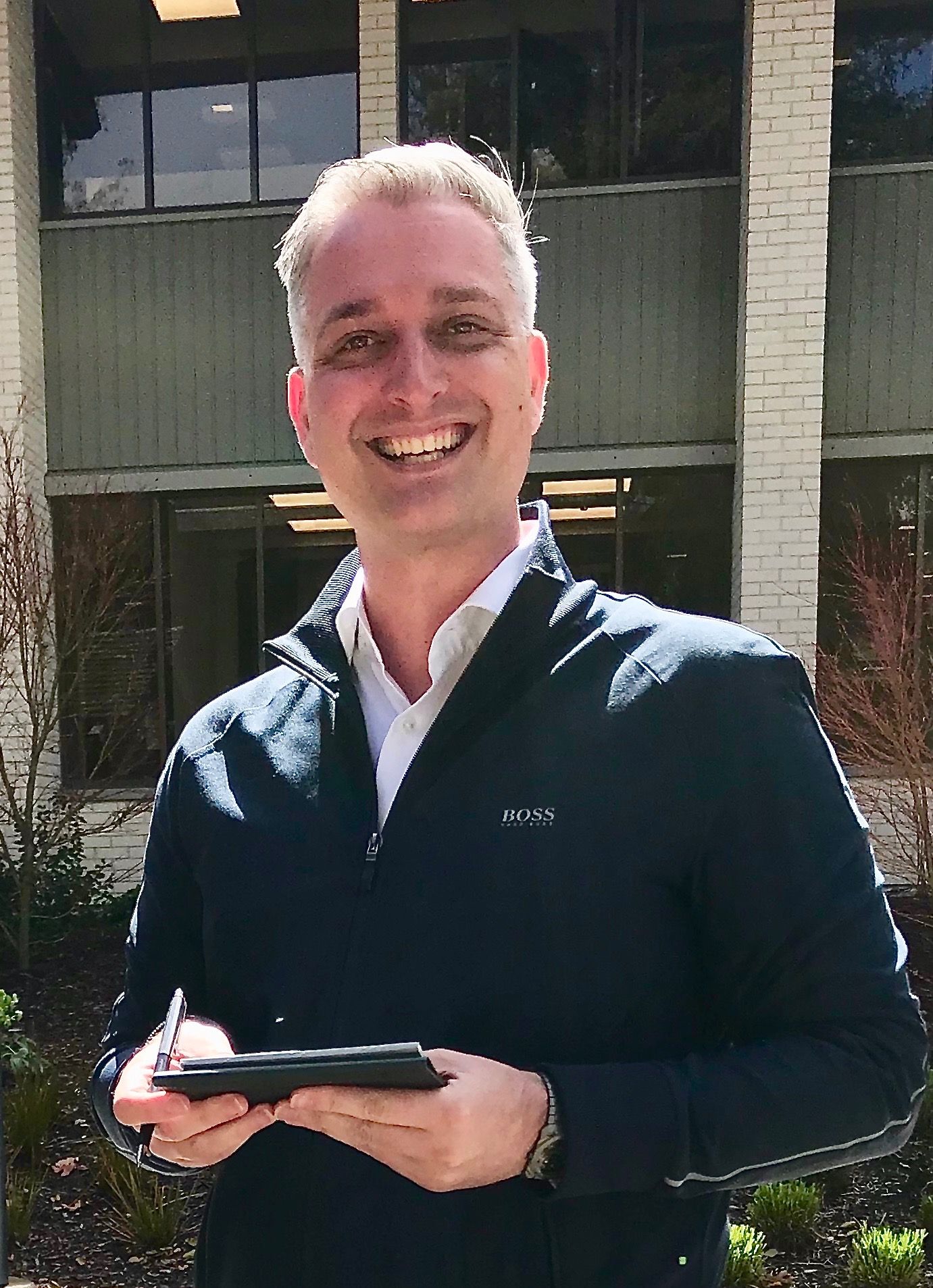 This is a guest blog by Gavin Sherry (Co-founder and CEO of Autonomic, now a subsidiary of Ford Motor Company) who recently joined the HyperTrack Board of Directors. Prior to Autonomic, he was VP Engineering at Pivotal. Here, Gavin is seen writing a check to HyperTrack in a parking lot after first joining the company as Advisor.
I first met Kashyap Deorah a year ago thanks to an introduction by Rohan and Arjun Malhotra of Good Capital. I'm lucky to meet the founders of early stage companies and the meeting was to be a short one. But, listening to Kashyap, I got swept up in the idea of the company, its story and Kashyap himself. The objective of our meeting had been to discuss hiring strategies but our discussion had been free ranging. It was a fun and exciting conversation. One of the great benefits of living in the Bay Area is meeting people just like Kashyap. I missed my next meeting all together!
A great idea at the right time
This decade has seen the rise and rise of two new phenomena: the gig economy (Uber, Instacart, TaskRabbit for example) and the API economy (Google Maps, Twitter, Stripe and Twilio APIs for example). HyperTrack's platform neatly brings the two together.
HyperTrack doesn't stop there. Kashyap and team have thought through the developer journey, reducing complexity and innovating as they go.
The mobile SDK makes it very straight forward to on board an application to the platform. The team has been very particular about the things that matter: energy efficiency, simplicity and comprehensibility, sample code that you can take to production, developer outreach to ensure maximum utility of the SDK.
When data comes out of the platform, it can take the form of an overlay on a map, a notification that can be ingested into another platform, it may be decorated with geofence information, journey characteristics, and even attributes such as whether the device was moving in a vehicle or being carried by a worker as they left their vehicle to make a drop off.
By doing this, HyperTrack abstracts this undifferentiated heavy lifting from its customers, allowing users to focus on their business problems, rather than the interesting but messy problems of live location tracking and online service operations. All of this means that you can now add live location tracking to any app in minutes.
Whether you're managing a mobile workforce, engaged in logistics, operating a delivery business, a pioneer of micro-mobility or simply interested in fleet management, HyperTrack gives you the basic building blocks you need.
It takes people
Recalling that first meeting, I'm reminded of how engaging Kashyap was. In a soft voice, he outlined the premise of HyperTrack and why it was important. I felt like I had a solid grasp of the importance of location tracking but some of the things he said took me by surprise — "location isn't a point, it's a line"; "location is at the heart of modern commerce." My head was exploding in slow motion. I've never met someone who obsesses over location the way Kashyap does.
When Alex Kishinevsky joined HyperTrack as VP of Engineering, I swung by the HyperTrack office to meet him. I became immediately aware that Alex was deaf. We had a great meeting, going deep on platform architecture as well as the current state of offerings from different cloud providers. The experience challenged a bias I was unaware of: my assumption that to be a good communicator, you couldn't have hearing challenges.
Alex and Kashyap have rapidly expanded the team. The team is the most defining element of an early stage company and its pleasing to see such a strong group of people coming together under Kashyap and Alex's leadership.
Getting more involved
Kashyap and I maintained a dialogue subsequent to my meeting with Alex and I became an advisor to the company. More recently I joined the company's board. I'm careful to commit myself to such things only when I think something special is taking place. It was easy for me to accept Kashyap's offer and I'm hopeful that my own contribution, small as it is, will help the HyperTrack team best realize the opportunity in front of them.