Building live location apps is harder than it needs to be.
From location-based services to live location API
Building apps that use device location to create experiences on the same device is well solved by OS and maps. This power has been available to developers at large for over a decade now. The OS calls it location-based services.
Building apps that use device location in the cloud to create experiences on other devices is unsolved. A few companies in the world have invested tens of millions each to build it and made it available to us as consumers. Yet, the power of this technology remains out of bounds for us as developers.
The creation economy
In 2015, HyperTrack was started with a sense of wonder. What if live location of anything that moves is programmable in the cloud. What if developers at large could start building live location experiences within minutes. What if there was a managed service or API for that. What would they build?
Four years and ten thousand developers later, HyperTrack is the easiest way to build live location apps for businesses. HyperTrack is becoming the default way to build apps for anything that moves with commercial value. We help product development teams bring their imagination to life and have been fortunate to discover the power of the creation economy.
Developers build free
We understand that developers must experiment with many ideas over a period of time before some of them get to production. From entrepreneurs getting their ideas off the ground in a cafe, to hackathons in fast growing tech startups, to proof-of-concepts at enterprises, the path to production is paved with a hundred failed projects.
Today, we are extending our free tier to 100k events per month, with no time-based expiry, so that more projects get a better shot at success.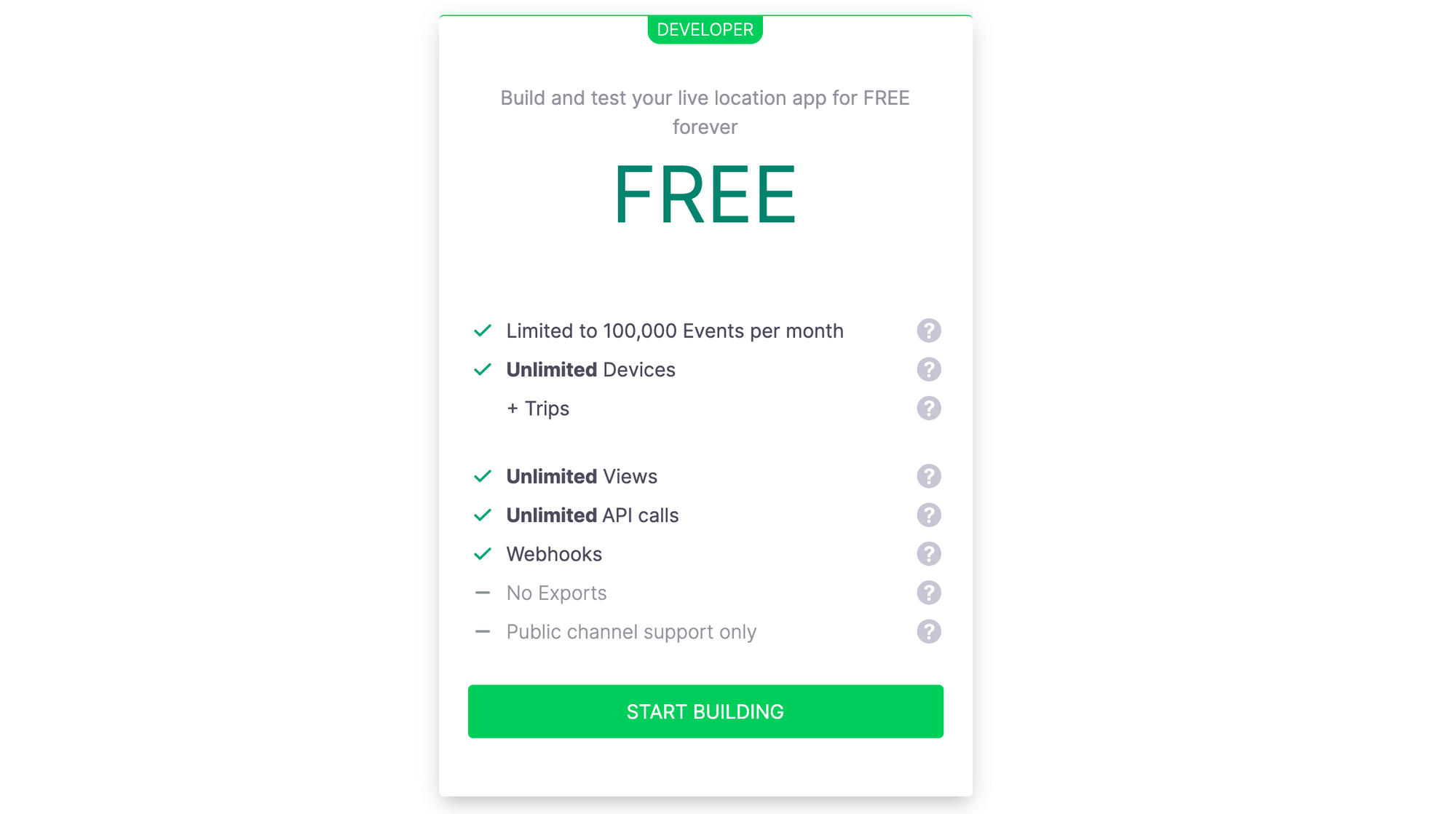 The value of HyperTrack is only limited by the imagination of the creators. By lifting the deadline to create, we invite you to let your imagination run wild and build away.
Accounts on HyperTrack V3 with trial expired will automatically convert to the free developer account. This way you can log back in and start building.
Sharing a moment of inspiration
AWS mobile apps team invited HyperTrack to present on stage at re:Invent in Dec 2019. We were also invited to a gathering of 100 fast growing startups handpicked by AWS from around the world.
Amazon CTO Dr. Werner Vogels gave a speech that I transcribed from memory after going back to my hotel room. "We all know that AWS is here to sell to enterprises. What many don't know is the story of what we are really about and how it all started. In 2005, there were startups that were sellers and affiliates on Amazon.com. Many of those startups used to die because they failed to raise money. Much of their money was spent buying hardware. More than hiring, their money was spent on buying hardware. And if they did not get funded, they could not buy hardware, and had to shut down. At Amazon, we used to wonder why these startups could not get the same Internet scale as Amazon or keep up with that scale. And the answer we really got to was that these startups could not focus on building great products for their customers, because they were too busy doing work, or raising money to do work, that did not really matter to customers. That was the idea behind AWS."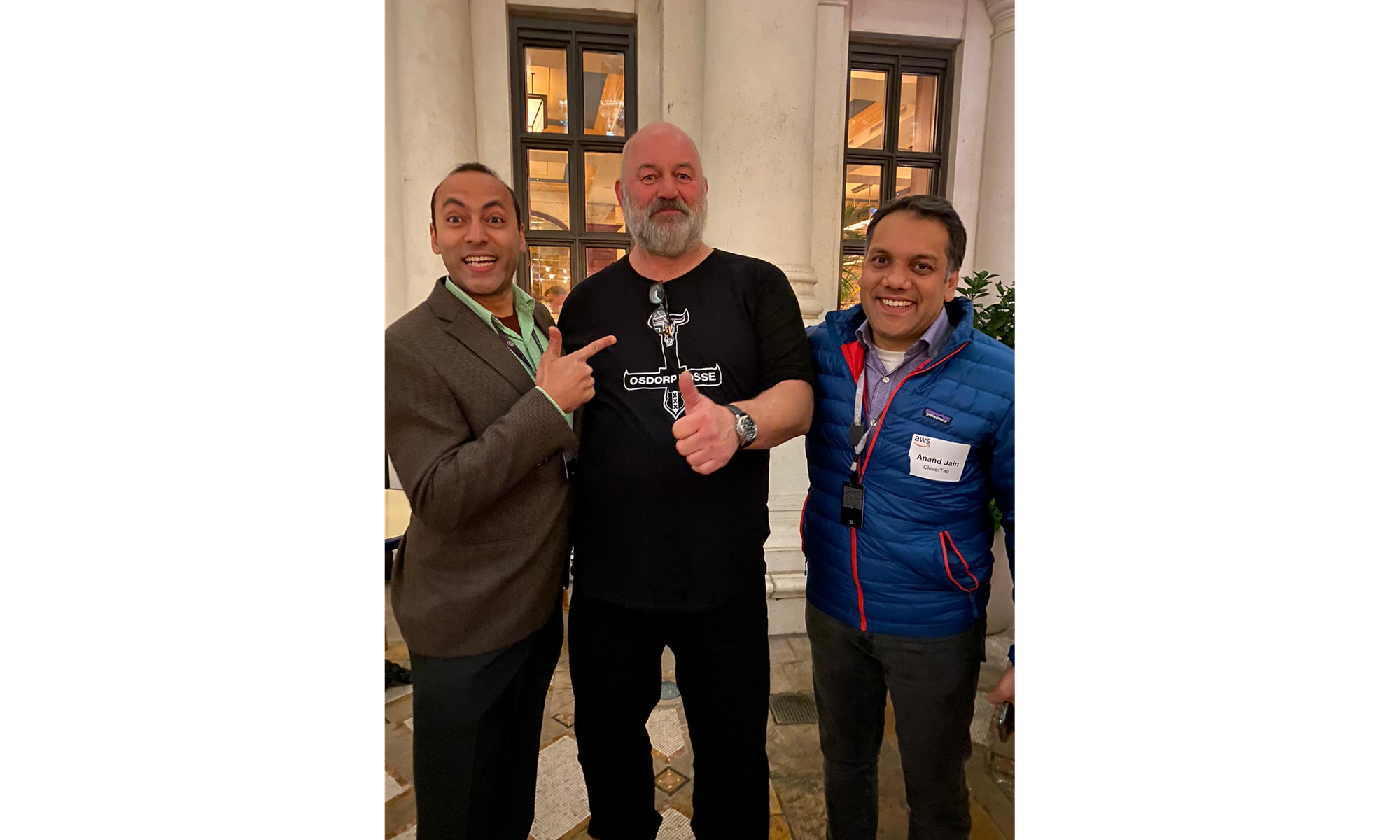 Vogels went on to talk about how startups are the dreamers and imaginers who create products, that is what VCs should reward them for, and that is what they should stay focused on. He humble-bragged that some of the most successful startups in the world would not have got to their Series A if they did not have access to cheap compute and storage through AWS. This did not imply that all startups working on cool ideas will get VC funding and scale up, though more startups building great products should be able to get past the initial Series A/B hump because of AWS. He thanked all participants in the room to show up, thanked them for being AWS customers, and for building awesome products to change the world.
Imagine.Build.Repeat.
The next time you imagine a live location use case to make your product better, scratch that itch and build with HyperTrack. Spend your time and money on doing what really matters to your customers. Focus on your use case while we have you covered on the device-to-cloud infrastructure. Sign up for your free developer account and build anything that you can imagine.